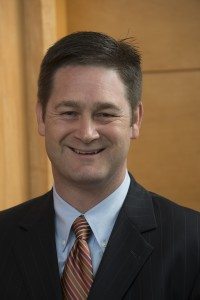 Christopher Karpinski has practiced law for more than 20 years, his first six years as a prosecutor in both Florida and Missouri. He entered private practice in 1999 and was managing partner for the Tallahassee office of Quintairos, Prieto, Wood and Boyer from 2003-2009. He then joined the law firm of Banker, Lopez and Gassler as a shareholder before opening his own practice in 2011 to serve clients in the Tallahassee area and throughout the state.
Chris's experience in both the criminal and civil court systems allows for cases to be handled confidently and effectively. He is a passionate advocate for his clients, striving to ensure every case is expertly handled and given personal attention.
He is admitted to practice law in Florida and Missouri as well as the U.S. District Court in the Northern District Court of Florida and the U.S. Court of Appeals in the Eleventh Circuit.
An active member in the community, Chris has served as a youth baseball coach and is a member of Good Shepherd Church and the Knights of Columbus. He also has been a member of the Capital Regional Medical Center Board of Trustees since 2011, currently serving as its chair.
Chris received a Bachelor of Science in Foreign Service, International Politics from Georgetown University in 1989, and obtained his Juris Doctorate, with honors, from Florida State University School of Law in 1994.